At the end of April this year, the main hydrotechnical works on the Borki reservoir and the colmatation ponds carried out by the LIFE project are to be finalised. In May this year, the reservoir will be filled with water and then tests will be carried out to verify the correct functioning of the used solutions. On holiday, residents of Radom will already be able to use the reservoir recreationally and to take advantage of the accompanying walking-bicycle infrastructure and new piers, made outside the LIFE project. Thanks to such a comprehensive approach, a multifunctional facility will be created to serve the inhabitants of the city.
Other tasks carried out by the LIFE project in Radom, as part of the city's adaptation to climate change, are also in an advanced investment phase. Increasing the tortuosity of the Mleczna River at the height of the city boulevards is to slow down the outflow of rainwater from the city center, and the made stone rips and piles will contribute to increasing water retention in the green areas adjacent to the river. This works are supposed to be completed by the coming holidays.
The adaptation of the flood plain in the form of polders on the Cerekwianka River is planned to be completed at the end of this year's holiday. The solution will make it possible to take over the rainwater transported by the river, thus reducing the risk of too much water supplied along with this watercourse to the Mleczna River and the city center.
These solutions are designed to better manage rainwater in the city. By collecting excess water in the places where it occurs, it will be possible to use it during dry periods. The water in the landscape will certainly also contribute to increasing biodiversity in the areas covered by the project.
The task that is still awaiting commencement is the adaptation of the floodplain by the Potok Północny into a multifunctional system for floodwater retention, water pretreatment and the creation of a inhabitants-friendly area. This is due to the fact that in this area, works conducted by PKP PLK are still underway, related to the construction of a railway bridge over the Potok Północny and a viaduct over the planned pedestrian cycle route and pending an investment permit. The contractor of the works has already been selected and the implementation works execution is foreseen within 9 months from the handover of the construction site.
This year, activities related to the construction of small blue-green infrastructure elements, such as rain gardens, green bicycle sheds and car parking on permeable surface, will also be continued. Most of the planned activities are supposed to be implemented by the end of this year.
We hope that next "past Covid" school year will enable us to show the youth of Radom around our demonstration solutions in fields instead of on-line mode.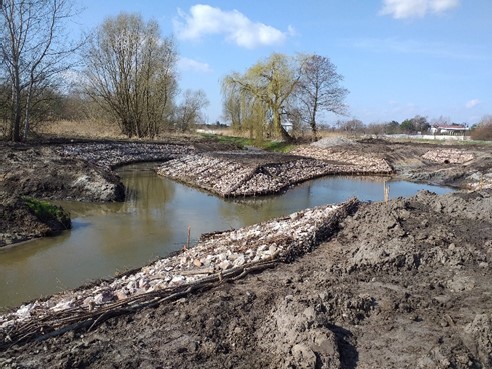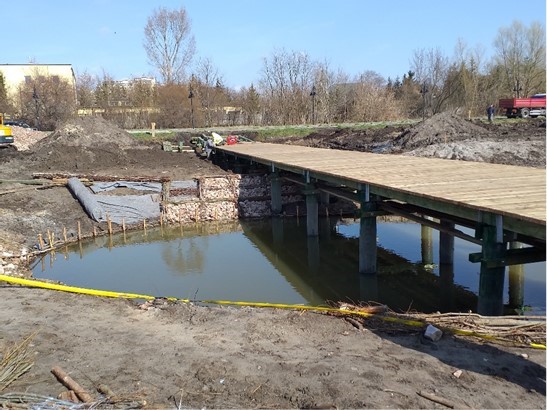 Photos no. 1 and 2. Meandering of the Mleczna River with visible stands at the height of the city boulevards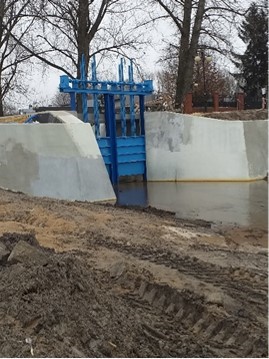 Photo no. 3. Adaptation of the main weir on Borki reservoir for precipitation water retention and flood wave flattening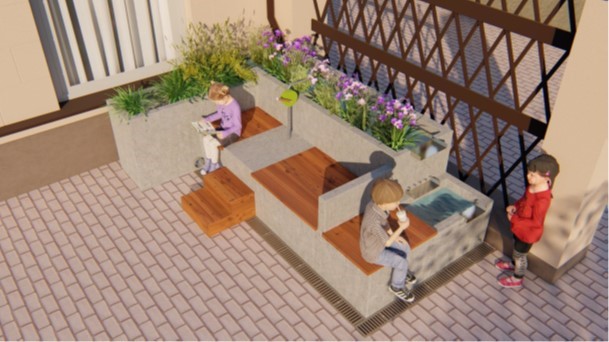 Picture 4. Visualization of the rain garden – Public Kindergarten No. 4 in Radom